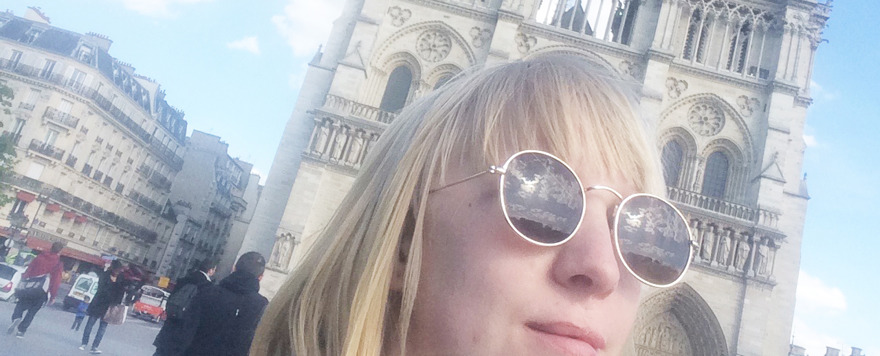 I am jack-of-all-trades kind of designer. I have worked with graphic design as well as digital design during my active years. I love working with UI and UX as well as I love the feeling of a printed design. With my long experience of the two spectrums I deliver high quality originals and pixelperfect ui-designs. I love visualising great ideas and giving them life.

I also have experience in writing and copywriting. I've loved the witten word since I was 11 years old and I haven't stopped writing since. My interest for writing started with the love for stories and I have always dreamt of publishing a novel, but as my work in design has progressed I've come to realise my skills in writing has come in handy in proffesional situations, and now I work everyday to improve in copywriting as well as in creative writing.

My weaknesses are tragicomic novels, cooking and cosy cafés to get things done. Traveling is extra fulfilling and inspiring. Running keeps my mind working and makes me feel alive (I know that sounds cliché but it's undoubtedly true). What else? Just ask me or take a look below to see what I've been up to until now.

NOW (since feb 2018)
TELIA SVERIGE
GRAPHIC DESIGNER/COPYWRITER
NOW (since 2009)
self-employed
visual artist
FEB 2017-OCT 2017
STÖK MEDIA, WEB AGENCY
ui-designer
Mar 2013-feb 2017
Flygresor.se
ART DIRECTOR
2009-2015
ffk-nytt / Frivilliga Flygkåren
layout-designer
2013-2014
beckmans kvällsskola
visual communication
2010-2012
skrivarakademin
skrivarlinjen (creative writing)
2006-2009
nti-gymnasiet
media / graphic design